Project: JS Technology Group
Prestige Unveiled: How a Managed IT Service Provider Established Premium Positioning Online with Professional Media
Scope:
Directing
Lifestyle Photography
Architectural Photography
Portrait Photography
Video Production
Web Design
Photo Editing
Video Editing
Overview:
In 2020, our video production company had the privilege of collaborating with JS Technology Group, a small business offering a diverse range of managed IT services, physical IT security installations, and other intricate solutions. Despite their thriving business, they faced a challenge: their online presence lacked a professional touch, limiting their ability to attract sophisticated New York business owners with substantial annual revenues.
Challenges:
JS Technology Group sought to overcome the challenge of presenting their array of complex services in a simplified manner that potential clients could easily understand. They needed a visually engaging website that could effectively showcase their capabilities and demonstrate the significant value they bring to high-end clientele.
Solution:
Our team devised a comprehensive solution to address JS Technology Group's unique needs. We conceptualized and developed a brand page website that projected the company in a professional light while simplifying the presentation of their diverse services for easy comprehension. The website thoughtfully highlighted their expert team, showcased their past projects, and conveyed their unique offerings, creating a compelling narrative to attract their desired clientele.
To cater to high-profile clients, we meticulously crafted an architectural portfolio, elegantly presenting case studies, objectives, and outcomes of past projects. This approach instilled confidence in potential clients, showcasing JS Technology Group's ability to meet the high standards of sophisticated New York business owners.
Architectural Photography
We aimed to create case studies of their past projects and present them in the best possible light. We noticed that most Managed IT service providers had a very corporate look and feel, which didn't exude a high-end image. To counter this, we decided to shoot their past projects in an architectural photography style that gave them a prestigious look and feel. The result was a set of visually stunning case studies that showcased their work in a professional and impressive way.
Lifestyle Photography
Our objective was to elevate our client's online presence through captivating imagery. We conducted on-site photography sessions at their active job sites, skillfully capturing professional photos of their team at work. The resulting array of media served as versatile digital assets, ideal for social media posts, marketing collaterals, and personalized project case studies. These engaging visuals not only enhanced their brand image but also personalized their projects, creating a compelling and authentic narrative that resonated with their target audience. Our collaboration proved successful, providing our client with a valuable set of high-quality images that amplified their online impact and strengthened their brand identity.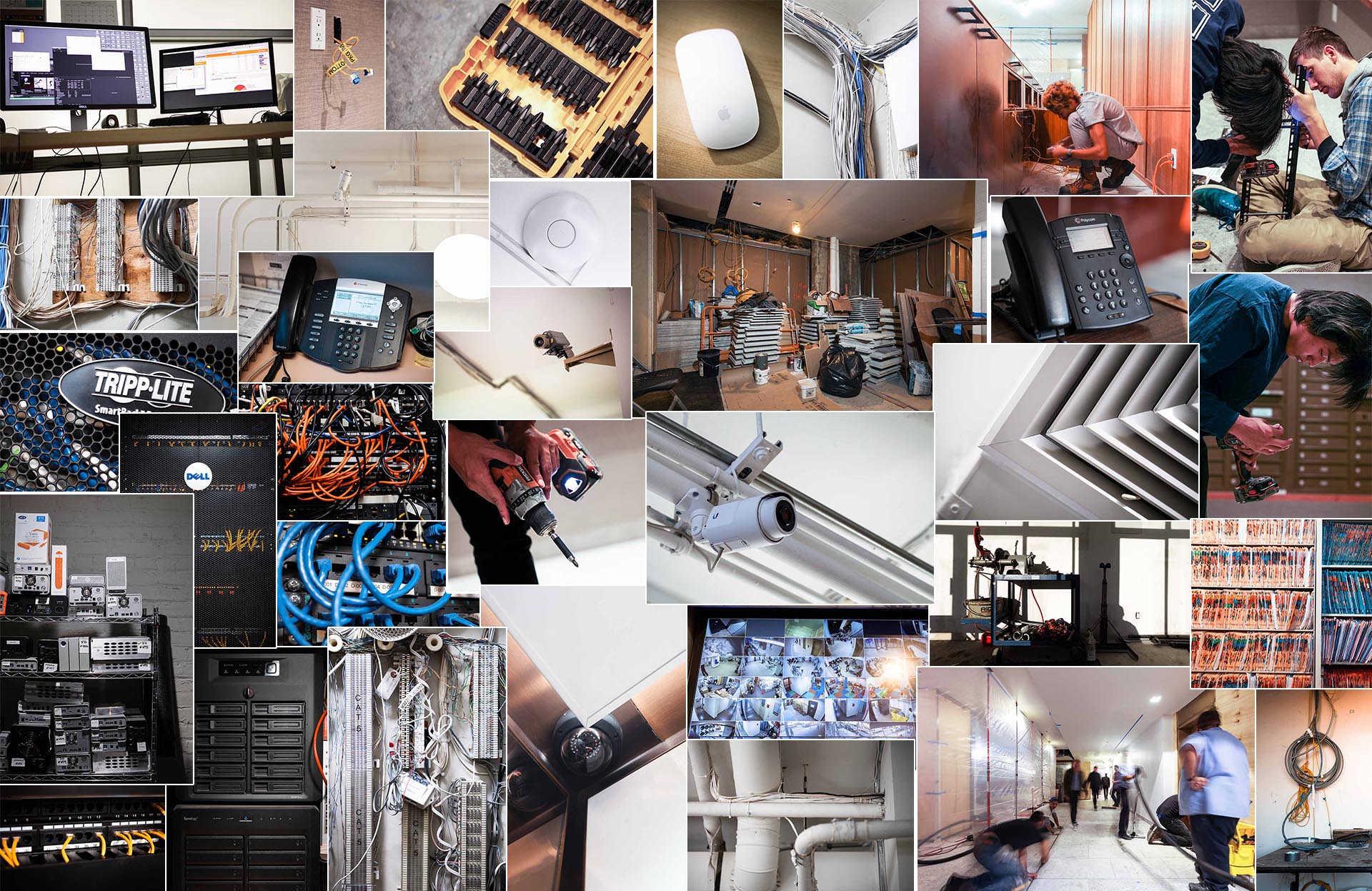 Portrait Photography
Our approach was to capture professional, modern, sleek, and cool portraits of our client's team, transforming their image from IT nerds to stylish fashion models. By taking a whole different approach, we aimed to give them a youthful, savvy, and confident New Yorker tech entrepreneur feel. The resulting portraits reflected a fresh and dynamic persona, elevating their online presence and creating an impactful impression on their audience. Our unique photography style successfully conveyed the team's vibrancy and professionalism, setting them apart in the competitive tech industry.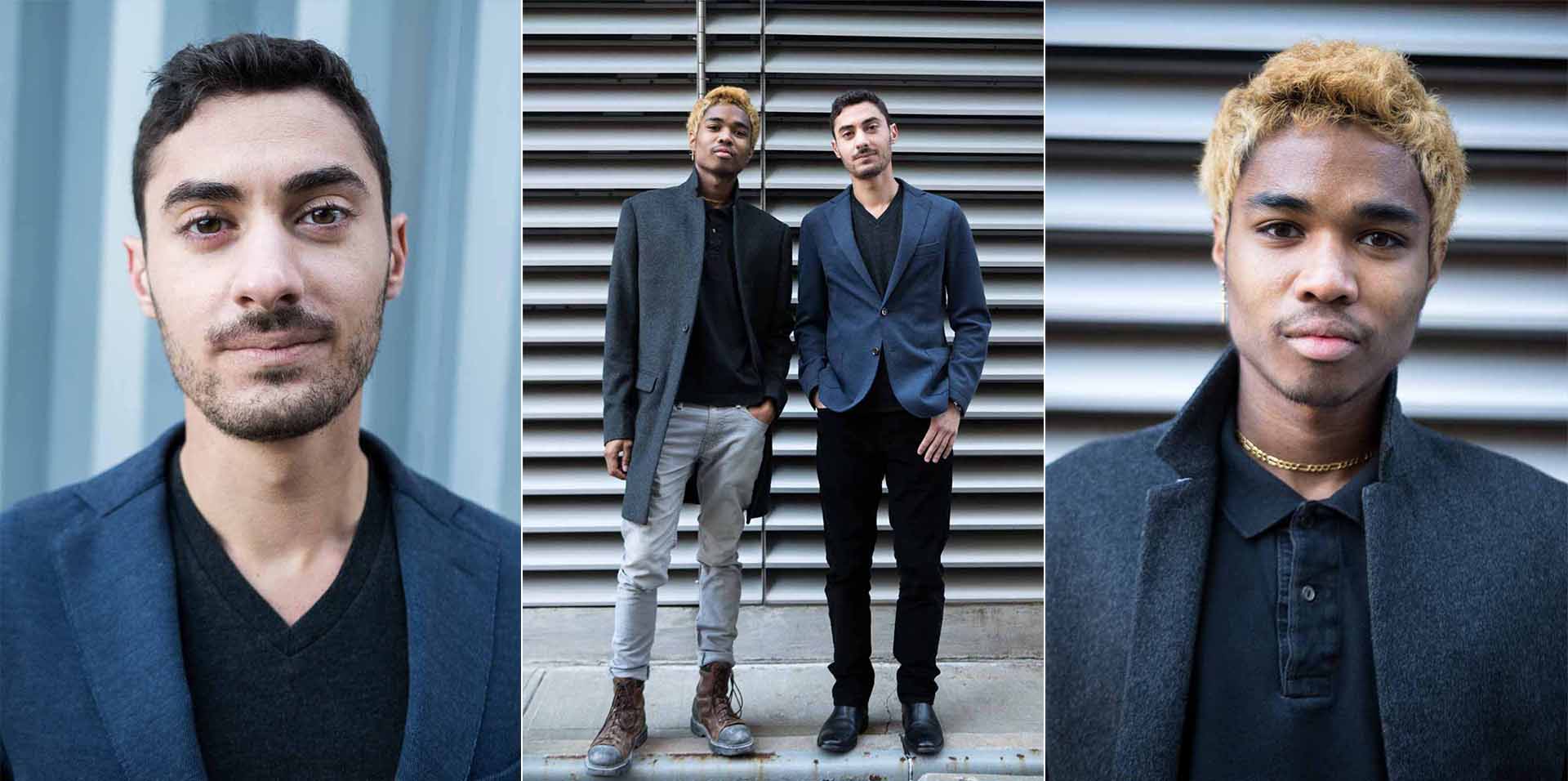 Video Production: Brand Message Video
our task was to create a one-minute brand message video for the client, showcasing their identity, services, and problem-solving capabilities. We efficiently captured footage at past and active job sites, ensuring a seamless blend of visuals without interrupting ongoing work. The result was a compelling video that effectively communicated the client's offerings and left a lasting impression on viewers, empowering them to connect with their audience and attract new clientele.
Video Production: Social Media Content
On a separate production day, we visited the client's showroom for an unscripted social media content shoot. With minimal preparation, we provided coaching to help the client look and sound their best on camera. Strategically covering talking points and questions, the client offered unique industry insights, creating engaging content that answered FAQs and established their authority. The high-quality content enhanced their online presence and potential for brand sponsorships, expanding their reach on social media.

Video Production: Social Media Content
We conducted a one-minute demo video shoot for our client's Smart Home Service at their model showroom. The video showcased the remarkable transformation of the entire apartment into a seamlessly digitized space, with remote control capabilities and no visible cables or electronics. The primary goal of this video was to visually demonstrate the full potential of their service to potential clients, offering a compelling glimpse of the cutting-edge technology they could experience in their own homes.