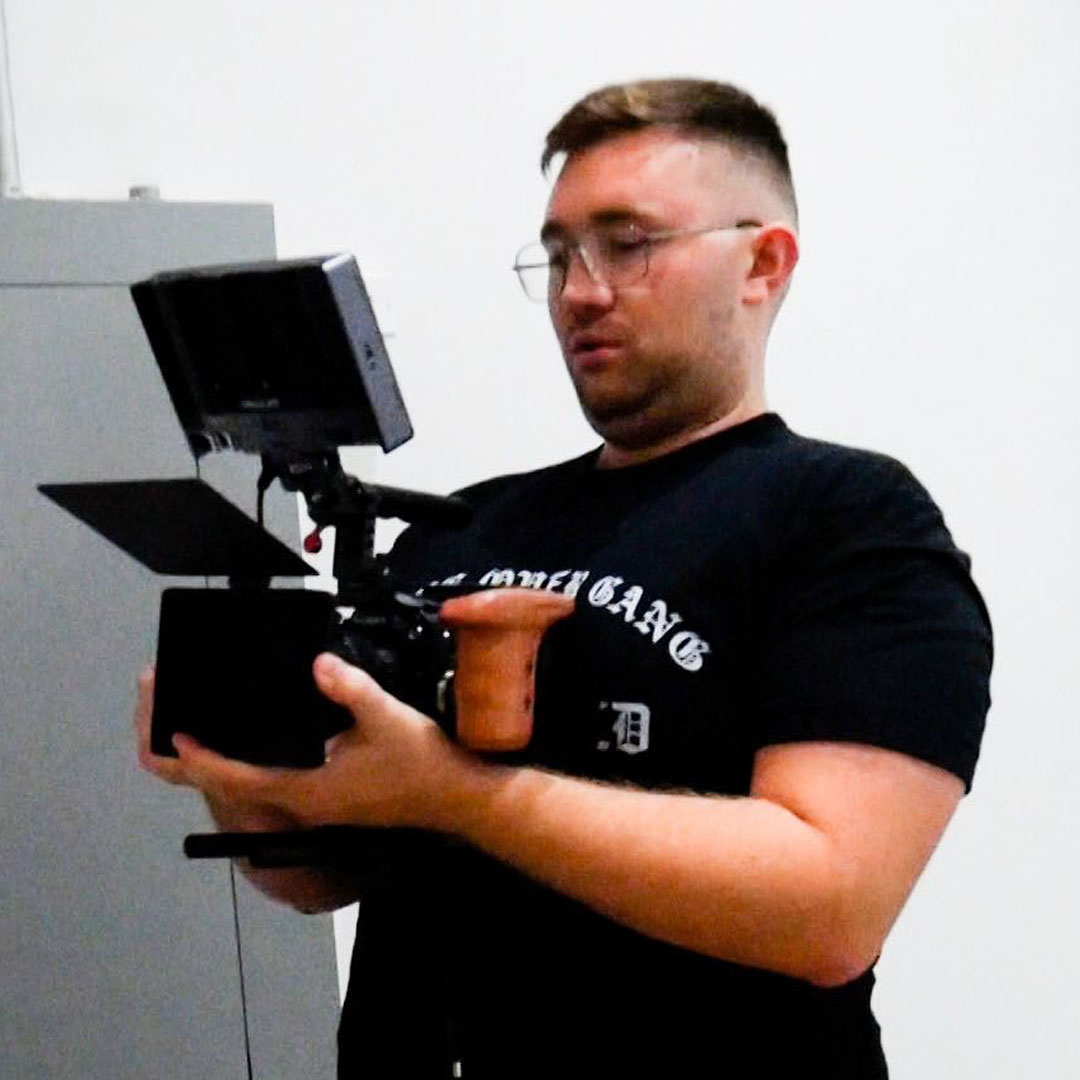 Hi, my name is Michael Shatravka, and I am a full-service content producer. For the past 7 years, I have primarily worked with commercial brands to increase awareness, drive sales, and effectively communicate their message to the right audiences.
I run a lean team and strategically arbitrate freelancers and overseas labor to keep overhead low. This allows me to provide rapid turnaround times and maximum value to my clients without passing on the cost to them.
Expertise producing content:
Luxury Real Estate / $5M+ Listings
E-Commerce Brands / $5M Revenue >
Small Business / $2M Revenue >
Contact me for a quote.
Info:
Valid Driver License
Fluent Russian-Speaker
Licensed Part 107 Drone Pilot
General Liability Insured
Skilled Rollerblade Camera Operator
Full Service Production Capability
Open to Long Distance + International Projects
Skills:
Adobe Photoshop
Adobe Premiere Pro
Adobe Lightroom
Adobe Audition
Content Strategy
Video Production
Coaching + Directing
Digital Casting
Gimbal Stabilizers
Guerilla Run n' Gun
Interviewing People
Commercial Photography
Event Photography
Web Design + Development
Social Media Advertising
Lead Magnet Funnels
Gear / Equipment:
Pansonic G9  x2
12-35mm f2.8 x2
7-14mm f2.8
7-14mm f4
DJI Air 2s
Aputure 300 D2
DJI Wireless Mics
Softbox Diffusers
Off Camera Speedlights
Rode NTG 5 + Zoom H8
DJI Ronin RS2 Stabilizer
Light Stands + Tripods
Pelican Air 1535
Backup Batteries + Accessories
PC Workstation x2
Testimonials
Some kinds words from past clients!
Joseph Stornelli, Entrepreneur
"I've been working with Mike and Super Media Production for several years now. Mike has a way of getting the best out of everyone on set, distilling your message and conveying it effectively. He handles the complicated production work with ease, so I can come with only an outline of what I need and we can get it done in just an afternoon. The results are consistently great, and I don't feel like I have to put in a great amount of effort to get there.
By using Super Media Production, I'm able to create excellent explainer and video content around my brand and what we do. This makes me more approachable and hirable to potential clients, even without knowing me personally.
I highly recommend Super Media Production for any on-camera talent or real estate shoot. They have a great combination of directing talent and technical merits, that consistently results in high quality work. It's fast, affordable, and adds a lot of value to my business."
Arno De Vos, Real Estate Broker
"Video content Is really really powerful.
The big surprise to me was the moment when you turn a camera on yourself. Everybody thinks they can be really comfortable and enjoy it and look comfortable on camera. It's really not the case.
When you're selecting a video crew, it's extremely important that you work with people that make you feel calm in an environment where you really don't have a lot of time, there's things you can't control, and you just got to stay cool, calm and collected. And Michael and his crew absolutely do that.
So Super Media Production, they look at it for different platforms, and they create different content that works best for that. So it's not just a question of creating one piece. It only exponentially magnifies the amount of content you have to push out there. And it's also that flexibilityand willingness to kind of think outside the box and come up with those ideas and execute on them as well. The experience is a pleasure.
My name is Arno De Vos, I'm a broker associate with Cervera Real Estate in Miami Florida. 100% I would recommend Michael and his team at
Super Media Production!"
Steven Diaz, Mortgage Banker
"Hey I'm Steven Diaz!
And last year I was trying to sell my house. I never worked with a production company before but I work in real estate, so I know the difference between taking small photos, with dim lighting, to video, a drone, full 3D walkthrough. I wanted the whole thing. I wanted to really push the marketing on selling my home.
I got so many compliments on my photos, my videos, I got an offer within five days of those photos posting, for $70,000 OVER ASKING!
And I believe 100% it was because of the production. They came in, they did their job, and I got my finished product in three days. There's nobody better than Mike at Super Media. He is effective, he is clear, his direction is impeccable. If I was selling a home or if any of my friends are selling a home, he is the first person I am going to call, 100%.
He's going to make you look like a BOSS."