Project: Rapha Wellness Center
Empowering Rapha Wellness: Amplifying Online Presence Through Lifestyle Content and Influencer Marketing
Scope:
Discovery
Content Strategy
Video Production
Lifestyle Photography
Portrait Photography
Event Photography
Influencer Marketing
Platform Optimization
Social Media Management
Stock Photo Curation
Web Design + Development
Content Creation
Photo Editing
Video Editing
Overview:
Rapha Wellness Center, a state-of-the-art Health, Wellness, and Fitness facility, approached us to build a professional website and establish a web presence in their local community. The challenge was their location in a corporate area with limited foot traffic, accessible only by car. Our goal was to create awareness of their new rebranded expansion, emphasizing their connection to the well-established local Physical Therapy Center, Ignite Fitness. Through ongoing digital marketing efforts, we successfully resonated with the community, driving awareness and organic foot traffic to their business.
Professional Web Design
Rapha Wellness Center, as a newly opened business, urgently needed a website to address their challenges. The lack of a professional website affected their visibility, client communication, and appointment bookings. Our immediate focus was to swiftly create a comprehensive website solution, enhancing their online presence, facilitating bookings, and supporting lead generation for the newly established center.
In addition to addressing their urgent needs, we proposed a practical approach. We explained that building a full-fledged professional Health and Wellness Center website with dozens of pages would require some time. To quickly establish a professional online presence, we suggested creating a powerful landing page. While the landing page went live, we worked diligently on developing the remaining pages in the back end, ensuring a comprehensive and seamless website for Rapha Wellness Center.
Lifestyle Content Creation
Throughout the project, we maintained an active presence at Rapha Wellness Center, visiting on a monthly basis to create an engaging mix of educational content, promotional material, customer testimonials, and experience videos. This content was strategically shared on social media and their website, significantly boosting their credibility and brand recognition within the close-knit community. The familiar faces and authentic stories cultivated a strong sense of trust and rapport, resonating on a wide scale in the small town environment.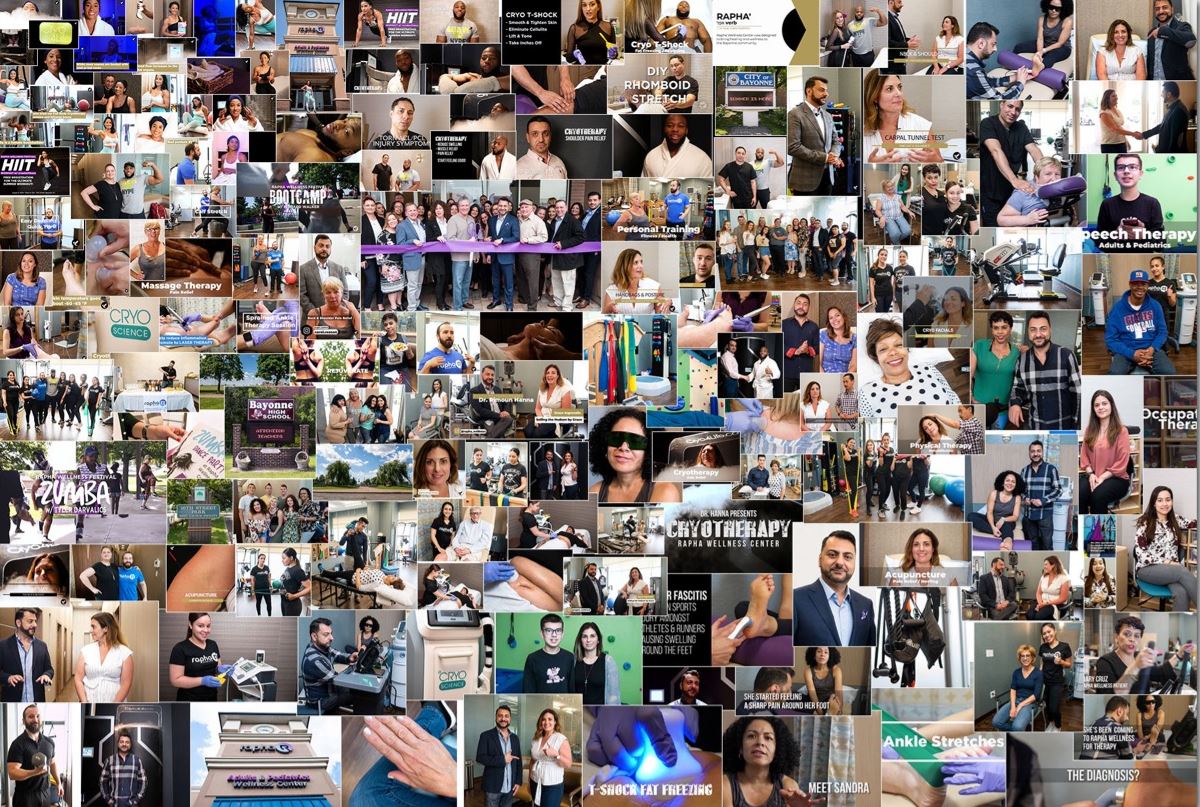 Influencer Marketing
In addition to monthly content creation, we actively collaborated with local community influencers. By offering them complementary Therapy Services, we exchanged content creation sessions, ranging from testimonials to experience videos. These collaborations, promoted on both parties' social media, provided significant social proof and credibility while driving substantial foot traffic to Rapha Wellness Center.
Promotional Content
We collaborated closely with their marketing director to execute media production for a wide range of marketing efforts. From holiday campaigns to limited-time promotions and events, we ensured seamless and impactful media content delivery.
Social Media Management
We maintained their social media on a monthly basis, posting all the content we produced to enhance business awareness and create a buzz within the community. This approach also served as a tool to reach out to influencers, showcasing our legitimacy as a business and adding a layer of credibility. The strategic social media management significantly contributed to their online presence and engagement with both customers and influencers.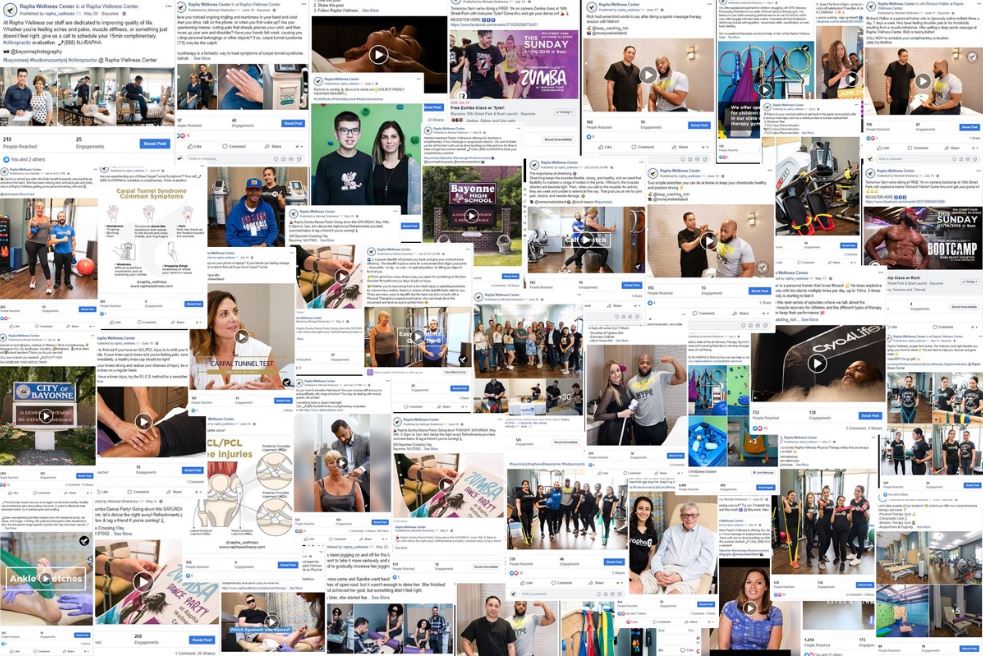 Rapha Wellness Festival / Event Marketing
We played a pivotal role in marketing their annual Rapha Wellness Festival. This vibrant health and wellness event took place at Bayonne 16th Street Park and welcomed attendees from all over Hudson County. The festival featured an array of health and fitness activities, vendor interactions, and engaging health speakers. Leveraging the festival's platform, we promoted Rapha Wellness Center by hosting exercises, boot camps, and inviting local influencers to the stage. Attendees were invited back to the Rapha Wellness Center for a free consultation, serving as a compelling lead magnet to further expand their client base.