Collection Name:
NYC Trump Tower 5th Avenue Empty Streets COVID Lockdown Stock Footage
CLICK HERE TO
BUY INDIVIDUAL CLIPS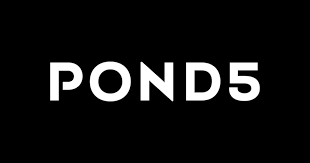 REDUCED BULK RATE PRICING
Description:
This stock footage captures the empty streets around the iconic Trump Tower on 5th Avenue during the COVID-19 pandemic lockdown in New York City, filmed in April 2020. The footage showcases the impact of the pandemic on the city and the empty streets around one of its most famous landmarks. Perfect for use in news reports, documentaries, and other video projects.
Keywords:
Trump Tower 5th Avenue Empty Streets Footage COVID Lockdown New York City Stock Footage April 2020 Pandemic Footage in NYC Trump Tower during COVID-19 Footage Empty Streets around Trump Tower Footage New York City in Lockdown Footage COVID-19 Impact on Trump Tower Footage 5th Avenue Empty Streets Footage Trump Tower in Pandemic Footage News Report Footage of COVID in NYC Advertisements Footage during Pandemic Social Media Footage during Pandemic Video Editing of Lockdown Footage YouTube Content during Pandemic Footage Film Production in Lockdown Footage Content Creation in Pandemic Footage Event Organizing during Pandemic Footage Education and Training in Pandemic Footage Landmark Building in Lockdown Footage Real Estate in Lockdown Footage
Disclaimer:
All footage is copyrighted and unauthorized use is strictly prohibited. Please contact us for licensing information before using any of our footage. Any unauthorized use of our footage may result in statutory damages of up to $30,000 per unauthorized use.
Hashtags:
#TrumpTower #5thAvenue #COVIDLockdown