Project: Scrubbs Apparel Line
Scrubbs: A Stylish Launch of a White Label Nurse Scrubs Clothing Line
Scope:
Casting Models
Studio Rental
Equipment Rental
Directing
White Background Photography
Branding + Identity
Logo Design
Graphic Design
Catalog Design
Tags Design
Photo Editing
Photoshop
Overview:
We collaborated with a major wholesaler in the nurse apparel industry to launch their new white label nurse scrubs clothing line, aptly named "Scrubbs." The client's vision was to create stylish and comfortable nurse scrubs that would appeal to a younger audience and could be worn casually. Our objective was to differentiate their brand by offering a lifestyle product that made the wearer feel good both at work and outside.
To achieve this, we carefully curated a campaign featuring young and energetic models showcasing the nurse scrubs line in a trendy and fun manner. We handled the entire scope of the project, from casting models through social media networks to securing a studio location and assembling a talented team of stylists, makeup artists, and hairstylists.
During the photoshoot, we focused on capturing the nurse scrubs line on the models against a clean and professional white background. This approach not only emphasized the stylish design of the scrubs but also provided the client with a comprehensive catalog to present to potential retailers, showcasing their product in a captivating light.
The client was delighted with the results, as the project successfully accomplished their vision of offering fashionable nurse scrubs for a young adult audience. Our collaboration enabled them to stand out in the market and bring a fresh sense of style to the nurse apparel industry. The catalog we delivered allowed the client to effectively promote their new line to retailers, positioning them for further success in the industry.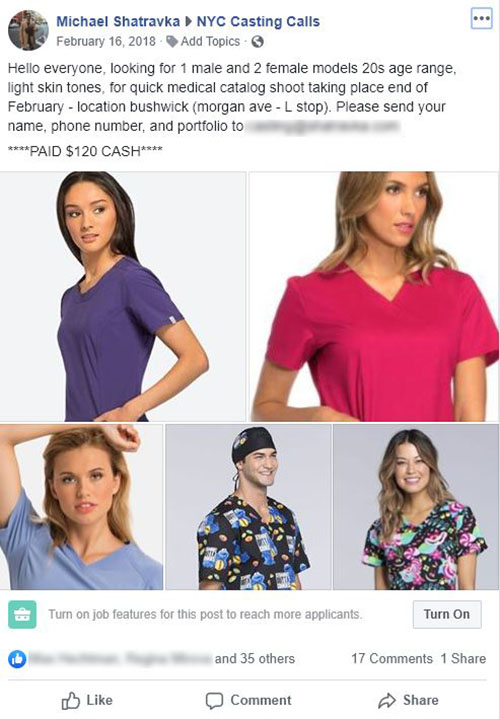 Brand Identity Design
ur client sought to enhance their brand identity through a logo redesign. Their initial logo was simple, and they aspired to elevate it with a more sophisticated and textured feel, characterized by an elegant font and a colorful style. Our goal was to create a logo that exuded a premium and refined aesthetic, aligning with their vision of a high-end brand identity.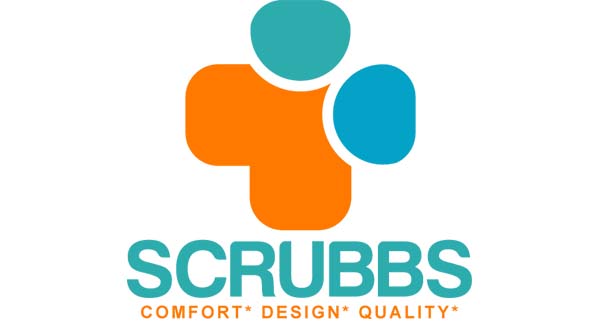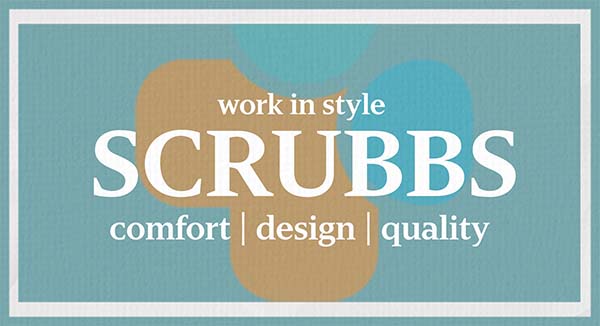 Clothing Tag Design
Our client requested our expertise to design clothing tags that would complement their scrubs in stores. We created a variety of colorful styles and patterns to align with their brand identity. The final product tags effectively communicated the quality and uniqueness of the scrubs, enhancing the overall brand presentation in-store.
Catalog Design
As part of the project, we undertook the task of creating a comprehensive catalog for our client. The client's objective was to have a professional and visually engaging catalog that could be presented to retailers, highlighting their product styles along with available colors and sizes. O
ur team meticulously designed the catalog layout, carefully curating the presentation of each product to ensure clarity and appeal. By seamlessly incorporating product details and visually captivating images, the final catalog served as a powerful marketing tool, showcasing the client's diverse offerings and making a compelling case for potential retail partnerships.