Project: Michael Mead Consulting
Tech-Savvy Consultant: Building an Impactful Web Presence for a Leading VC Capital Specialist
Scope:
Directing
Discovery
Brand Strategy
Lifestyle Photography
Videography
Graphic Design
Web Design
Photo Editing
Video Editing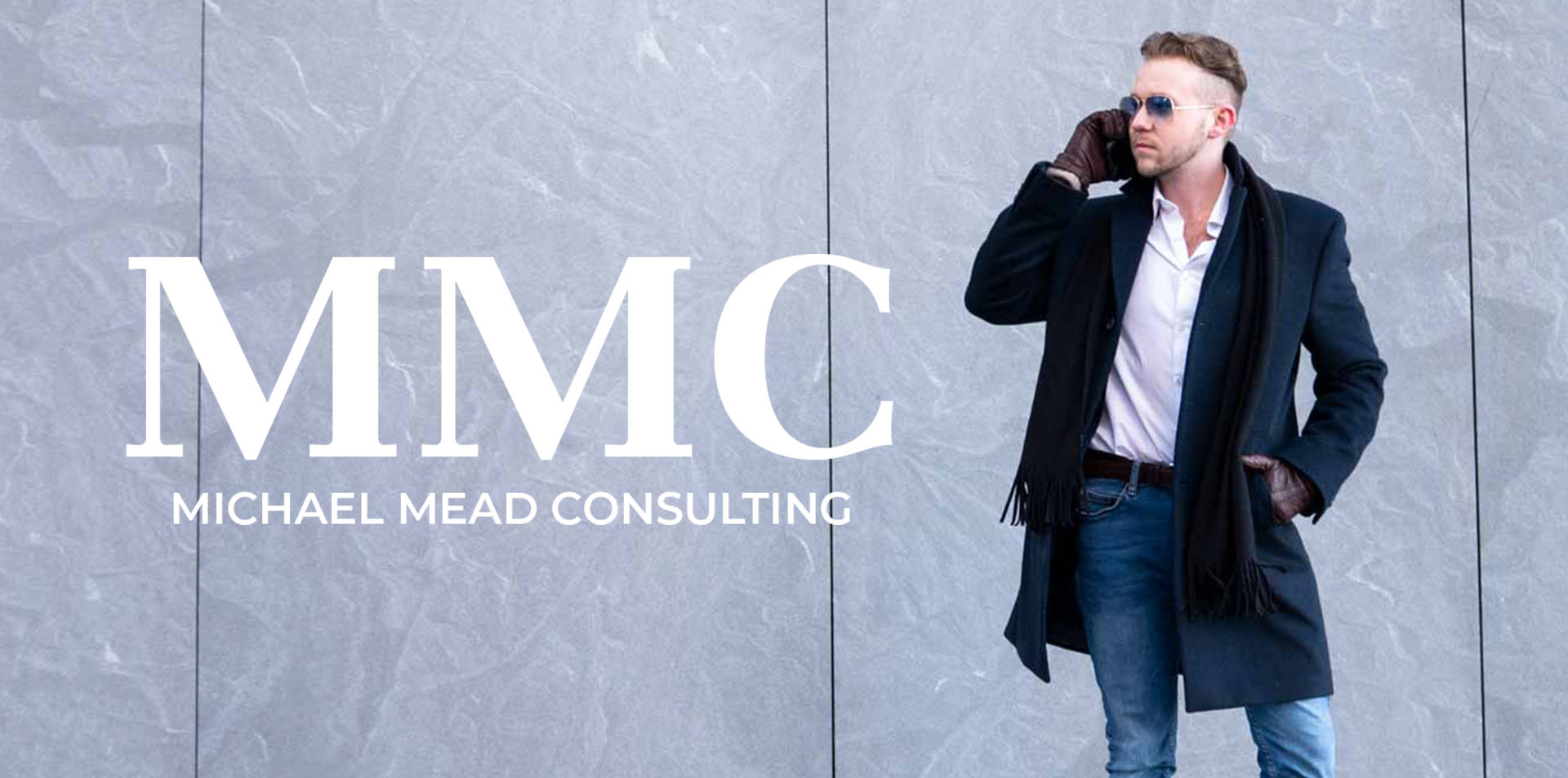 Overview:
We had the privilege of creating a professional web presence for Michael Mead, a tech-savvy consultant specializing in helping startups acquire VC capital. The primary goal was to establish a simple yet impactful website that reflected his personal brand and allowed his LinkedIn followers to learn more about him and his services. Furthermore, we aimed to use the website as a lead generation tool by capturing email addresses from potential clients.
To distinguish Michael from other consultants, known for their low-profile and camera-shy approach, we strategically captured lifestyle images of him in the modern setting of Hudson Yards. This visually appealing content, along with a video where Michael introduced himself and his services, effectively built trust and rapport with potential clients. We leveraged the video both on his website and as part of targeted email campaigns to engage with potential clients directly.
The culmination of our efforts resulted in a professional landing page website that showcased Michael's brand and provided an efficient way for potential clients to contact him. The positive impact was undeniable, as Michael received numerous compliments and recognition from his industry and colleagues, further solidifying his position as a standout consultant in his field.
Media Production:
During the video production, we crafted a captivating 1-minute intro/hook video that effectively conveyed Michael's offer and how he could help potential clients. To ensure broad understanding, we took the complex industry-tech-talk and skillfully transformed it into a relatable and conversational tone, making the content accessible to all audiences.
Web Design
Crafting a sleek one-page website, we strategically used images to establish his professional demeanor and employed conversational text to showcase his approachability. Integrating popular search keywords reinforced his expertise, encouraging visitors to schedule a complimentary consultation. This harmonious blend of design and content successfully left a strong impression on potential clients, driving increased engagement and highlighting our ability to deliver impactful personal branding solutions for tech consultants.