Project: Head Massagers
Capturing Success: Leveraging Market Patterns and Creative Photography to Stand Out and Succeed
Scope:
Competitive Analysis
White Background images
Product Photography
Photo Editing
Photoshop
Overview:
We once had an e-commerce client who sold white label head massager products on Amazon. They approached us with a request to create professional product images that would stand out in an oversaturated market.
After conducting research, we discovered that nearly all head massager products on Amazon looked similar and had the same photography style. We suggested using better lighting and adding an artificial shadow to make our client's product stand out from the competition.
Additionally, we recommended color-swapping product variations in Photoshop instead of reshooting each product individually to save time and money.
By tilting the product upwards and adding an artificial shadow, we differentiated our client's product from the competition. This gave it a premium look and feel, allowing our client to charge a higher price point. With these new images, our client was able to dominate the Amazon head massager product listings until the competition caught up.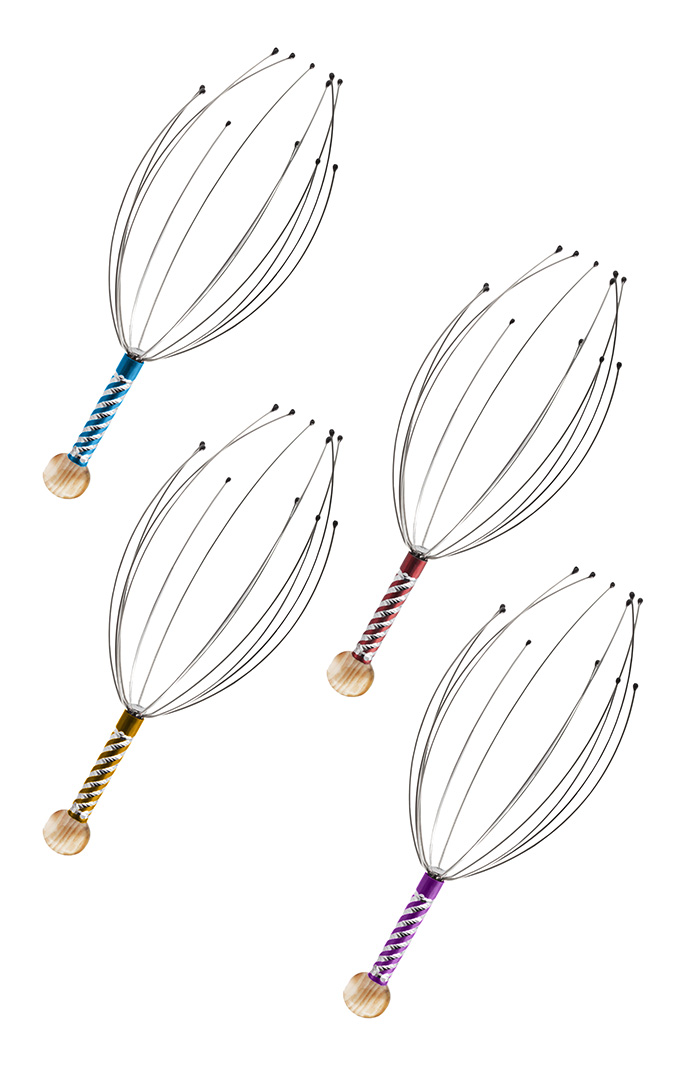 Competitive Analysis
We found that the majority of images on Amazon were facing downwards, and not a single one had an artificial shadow to provide depth and dimension to the image.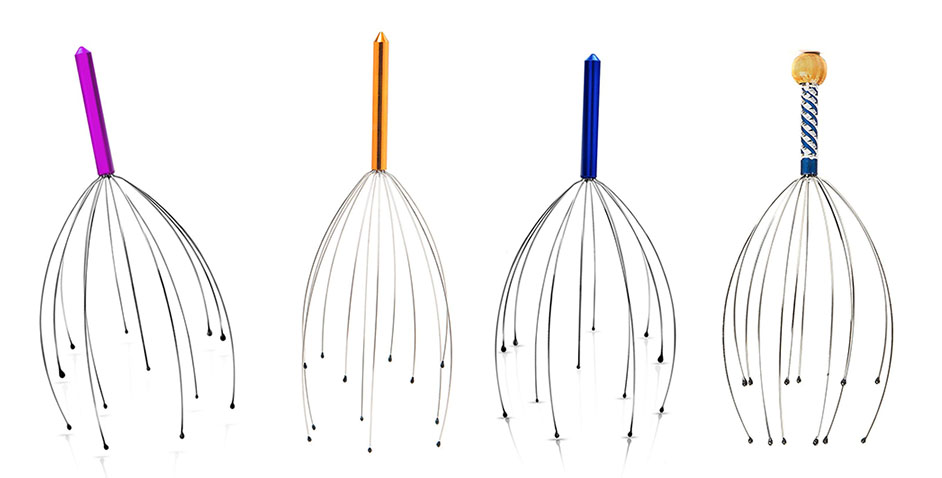 White Background Photography:
We encountered a common challenge where traditional flat lay images on a tabletop did not provide an appealing perspective for the product. By experimenting with alternative angles, we discovered that shooting the product vertically against a backdrop of boxes showcased it in a more favorable perspective. In post-production, we removed the boxes, flipped the head massager upside down, polished its appearance, and added an artificial shadow to infuse dimensionality. This strategic approach transformed the product's presentation, resulting in more captivating and visually appealing images.