Collection Name:
Empty Newark Airport During Covid-19 Lockdown
CLICK HERE TO
BUY INDIVIDUAL CLIPS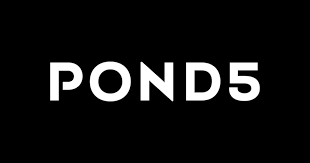 REDUCED BULK RATE PRICING
Description:
Welcome to our stock footage reel featuring the empty Newark Airport during the Covid-19 lockdown. Our footage captures the stillness and silence of the airport during the pandemic, offering a unique and powerful perspective of the impact of the pandemic on travel and transportation. Our high-quality footage is perfect for filmmakers, producers, and content creators looking to add captivating and relevant visuals to their projects. Our footage is available in 4K resolution and is ideal for use in documentaries, news reports, commercials, and more. Using our footage, you can showcase the impact of the Covid-19 pandemic on the aviation industry and highlight the importance of safety measures in travel and transportation. So, if you're looking for stock footage of the empty Newark Airport during the Covid-19 lockdown, our collection is the perfect choice. Contact us today to license our footage for your next project. Keywords: Newark Airport, Empty, Covid-19 lockdown, Stock footage, Travel, Transportation, Aviation industry, Filmmakers, Producers, Content creators, 4K resolution, Documentaries, News reports, Commercials, Safety measures
Keywords:
Empty Newark Airport during Covid-19 lockdown Stock footage of Newark Airport during pandemic Travel during Covid-19 lockdown Transportation impacted by Covid-19 Aviation industry during pandemic 4K drone footage of Newark Airport during lockdown Impact of Covid-19 on travel and transportation Stock footage for documentaries on Covid-19 travel restrictions News reports on aviation industry during pandemic Commercial use of footage on Covid-19 and travel safety measures Filmmaking on travel restrictions during Covid-19 pandemic Safety measures at airports during pandemic Effects of Covid-19 on airports and aviation industry
Disclaimer:
All footage is copyrighted and unauthorized use is strictly prohibited. Please contact us for licensing information before using any of our footage. Any unauthorized use of our footage may result in statutory damages of up to $30,000 per unauthorized use.
Hashtags:
#NewarkAirport #CovidLockdown #stockfootage