Collection Name:
Bayonne Jersey City Hudson River Walkway
CLICK HERE TO
BUY INDIVIDUAL CLIPS
(PENDING UPLOAD)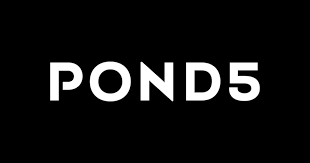 REDUCED BULK RATE PRICING
Description:
Welcome to our stock footage reel featuring the beautiful Hudson River Walkway in Jersey City. Our footage captures the stunning views and serene atmosphere of this scenic walkway, offering a unique and captivating perspective of this iconic location. Our high-quality footage is perfect for filmmakers, producers, and content creators looking to add captivating and relevant visuals to their projects. Our footage is available in 4K resolution and is ideal for use in documentaries, news reports, commercials, and more. Using our footage, you can showcase the beauty of the Hudson River Walkway and highlight the importance of outdoor spaces in urban areas. So, if you're looking for stock footage of the Hudson River Walkway in Jersey City, our collection is the perfect choice. Contact us today to license our footage for your next project.
Keywords:
Hudson River Walkway in Jersey City Stock footage of Jersey City's waterfront Scenic walks in Jersey City 4K drone footage of Hudson River Walkway Urban outdoor spaces in Jersey City Jersey City's Hudson River skyline Filmmaking in Jersey City Outdoor recreation in Jersey City Hudson River Walkway for documentaries Stock footage for news reports in Jersey City Beautiful Jersey City views Waterfront promenades in Jersey City Commercial use of Jersey City stock footage Urban nature in Jersey City
Disclaimer:
All footage is copyrighted and unauthorized use is strictly prohibited. Please contact us for licensing information before using any of our footage. Any unauthorized use of our footage may result in statutory damages of up to $30,000 per unauthorized use.
Hashtags:
#JerseyCity #HudsonRiverWalkway #StockFootage